Landscape edging is a material that is used to create a separation between different areas of your yard. Such as between your lawn and your garden beds, or between your driveway and your walkway. Edging can be made from a variety of materials, including metal, plastic, wood, stone, cement, or brick.
Why Landscape Edging Matters
Landscape edging is more than just a decorative feature; it serves several essential functions. It's a landscaping secret that can elevate the beauty of your outdoor space. In the enchanting regions of Northwest Arkansas and Neosho, Missouri
Enhanced Curb Appeal: Landscape edging instantly adds a finished, polished look to your yard, making it more attractive and photo-worthy to potential buyers if you decide to sell your home.
Defining Boundaries: One of the key reasons homeowners opt for landscape edging is to define boundaries in their yards. This separation creates a visual distinction that's pleasing to the eye.
Plant protection: Edging can help to protect your plants from damage from lawnmowers and other equipment.
Weed Control: Edging materials like steel, plastic, or stone can effectively inhibit the spread of weeds into your flower beds. Clearly defined boundaries help with weed control, and these materials normally sit below the grass line forming a barrier to stop root growth.
Mulch containment: Edging can help to keep mulch in place and prevent it from spilling over onto your lawn or walkway. This can help to keep your yard looking neat and tidy.
Erosion Control: In regions like Northwest Arkansas and Southwest Missouri, where hilly terrain is prevalent, erosion can be a concern. Landscape edging helps prevent soil from washing away during heavy rains, preserving your landscaping efforts.
Improved Safety: Clearly defined paths and boundaries can enhance safety by making walkways more clear. Preventing accidents and keeping your yard organized.
Types of Landscape Edging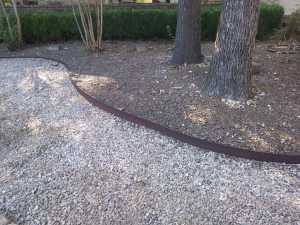 Metal Edging: Durable and sleek, metal edging, often made of steel or aluminum, is a popular choice for creating refined boundaries around flower beds and tree rings. Most of the metal edging 2 J's & Sons installs is unpainted steel. It's durable and has a long lifespan and holds up for years.
Plastic Edging: Is cost-effective for flower beds and small runs. It tends to pull out of place often and changing temperatures can cause it bend and warp. 2 J's & Sons does not often recommend this option.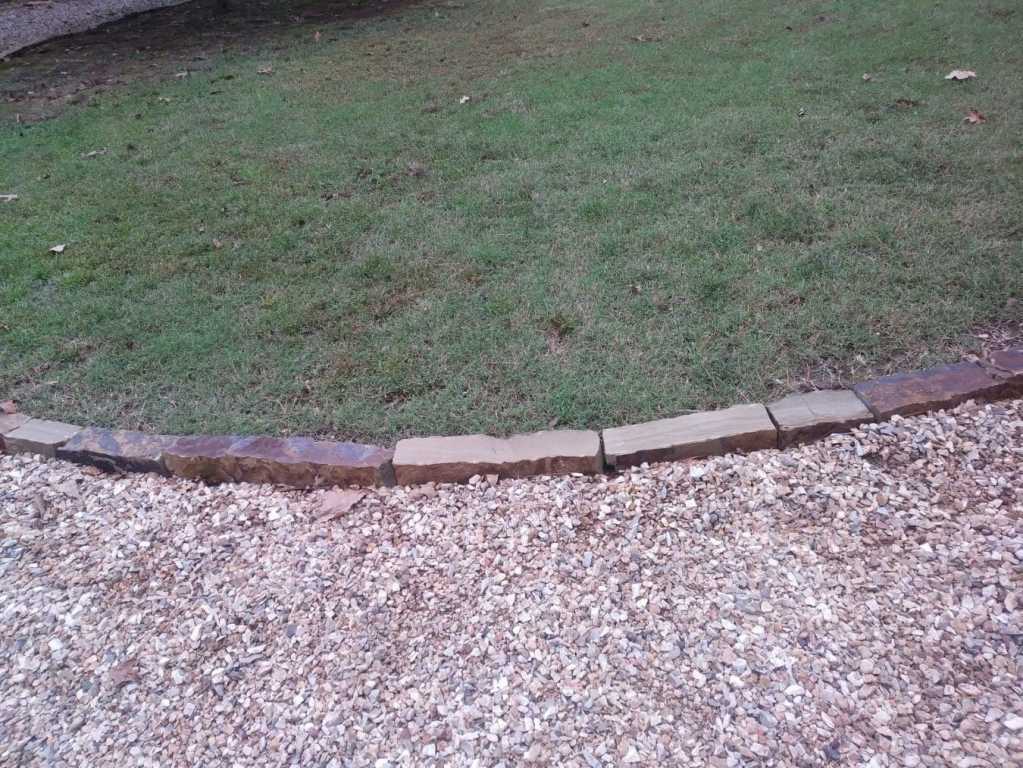 Stone Edging: When it comes to creating distinctive tree rings or edging around flower beds, the timeless beauty of stone or brick can't be overlooked. They offer an elegant touch to landscape design.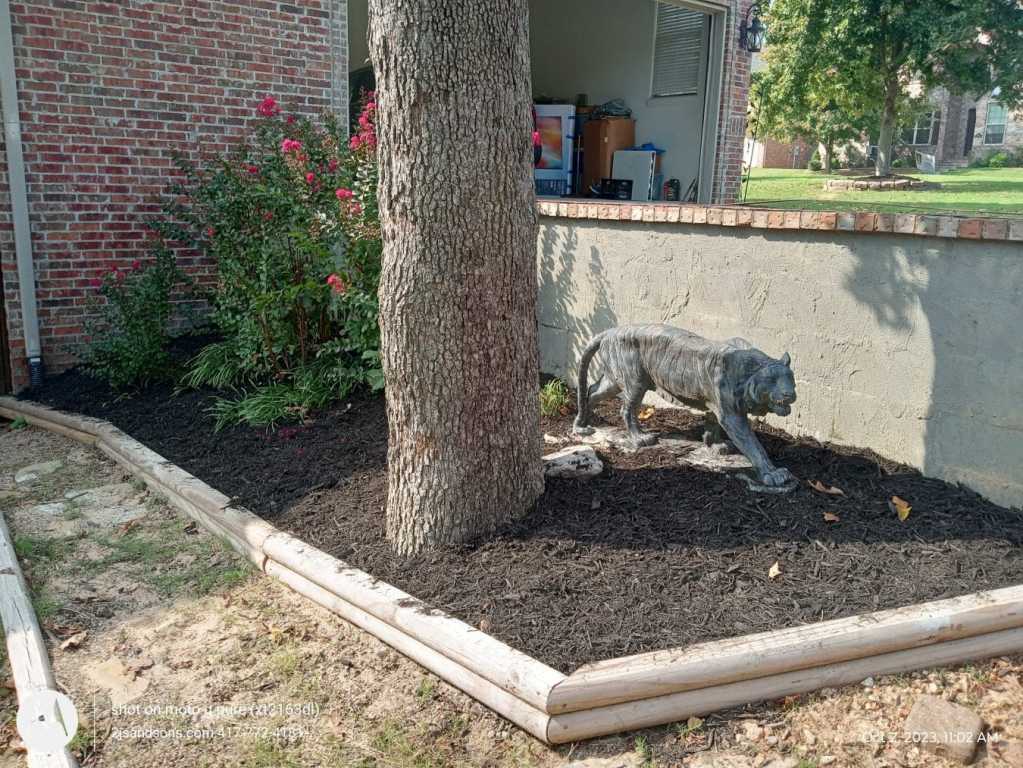 Wood Edging: For a rustic and natural look that's perfect for tree rings and edging around garden beds, wood is a charming choice. Be careful choosing the correct wood product landscape timbers and other common wood edging options are susceptible to rot and insects in our humid and warm climate.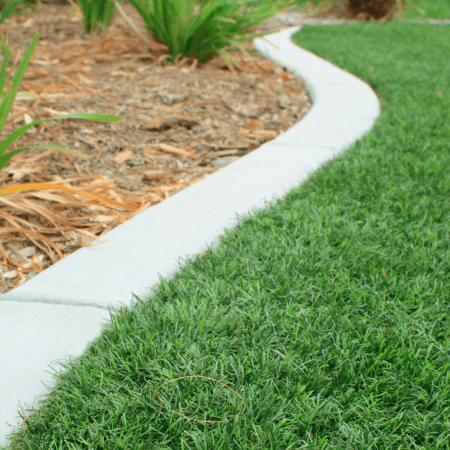 Concrete Edging: Ideal for creating crisp lines and walkway edging, concrete is a versatile and durable choice. It is also very easy to clean although installation maybe more expensive.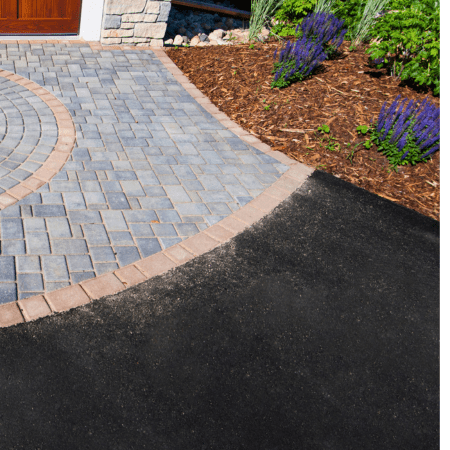 Paver edging and Brick edging: Brick edging is another durable and attractive option. It is also relatively easy to install. However, it can be expensive and may not be suitable for all types of yards.
Steel Tree Ring Edging

Which type of landscape edging is right for your landscape?
The best type of landscape edging for you will depend on your specific needs and budget. If you are looking for a durable and long-lasting option, metal or stone edging is a good choice. If you are looking for a more affordable option, plastic or wood edging is a good option. If you are looking for a natural-looking option, wood or stone edging is a good choice. And if you are looking for an attractive option, brick or stone edging is a good choice.
Garden Edging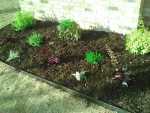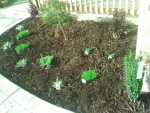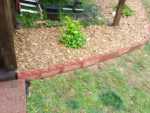 Flower Beds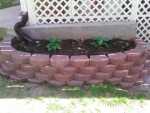 Landscape edging is a practical and aesthetic choice for homeowners in Northwest Arkansas and Southwest Missouri. It not only adds beauty and structure to your outdoor space but also minimizes maintenance and enhances the overall value of your property.
To learn more and discuss how 2 J's & Sons can help you achieve your landscaping goals
Give us a call or send a text to talk about your next garden or landscape project
Fill out our online form to schedule an estimate
Check out our blog post section for more details and information about individual projects. Our Instagram page may have newer pictures and upgrades performed in later years because many of our customers are repeat customers.