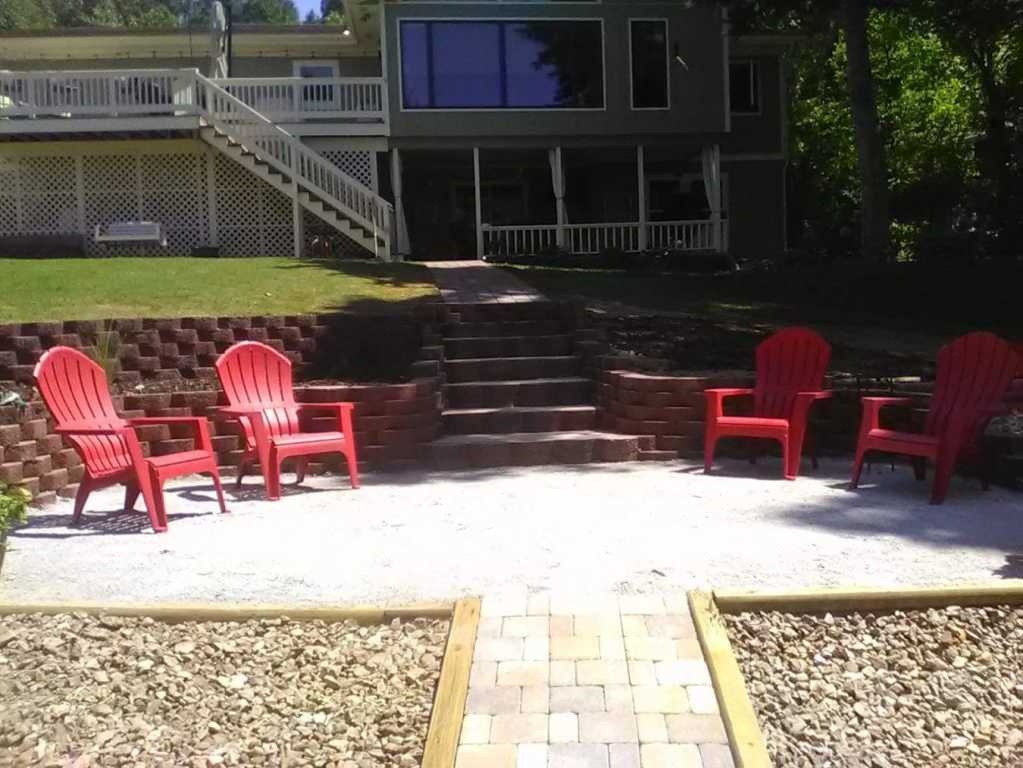 Landscaping Hardscape
This great Bella Vista yard boasts a wonderful lake view. It also makes a wonderful place to host a summer wedding, or in this case two. First, it needs a total landscaping makeover and some hardscape.
Pavers
We moved flowerbeds, built a couple of new ones. Added steps for better access to the lakefront, and a cute paver walkway to connect the house and steps together. The new hardscape paver walkway will serve as an aisle later this summer.
Hardscape retaining walls and channel drains were added for erosion control. As an added bonus the retaining walls give the yard more texture and will make additional seating for guests. The wall will also allow for plenty of space for potted plants to add bursts of color. All of the guests attending will have a level place to converge and sit for the celebrations and other outdoor entertainment.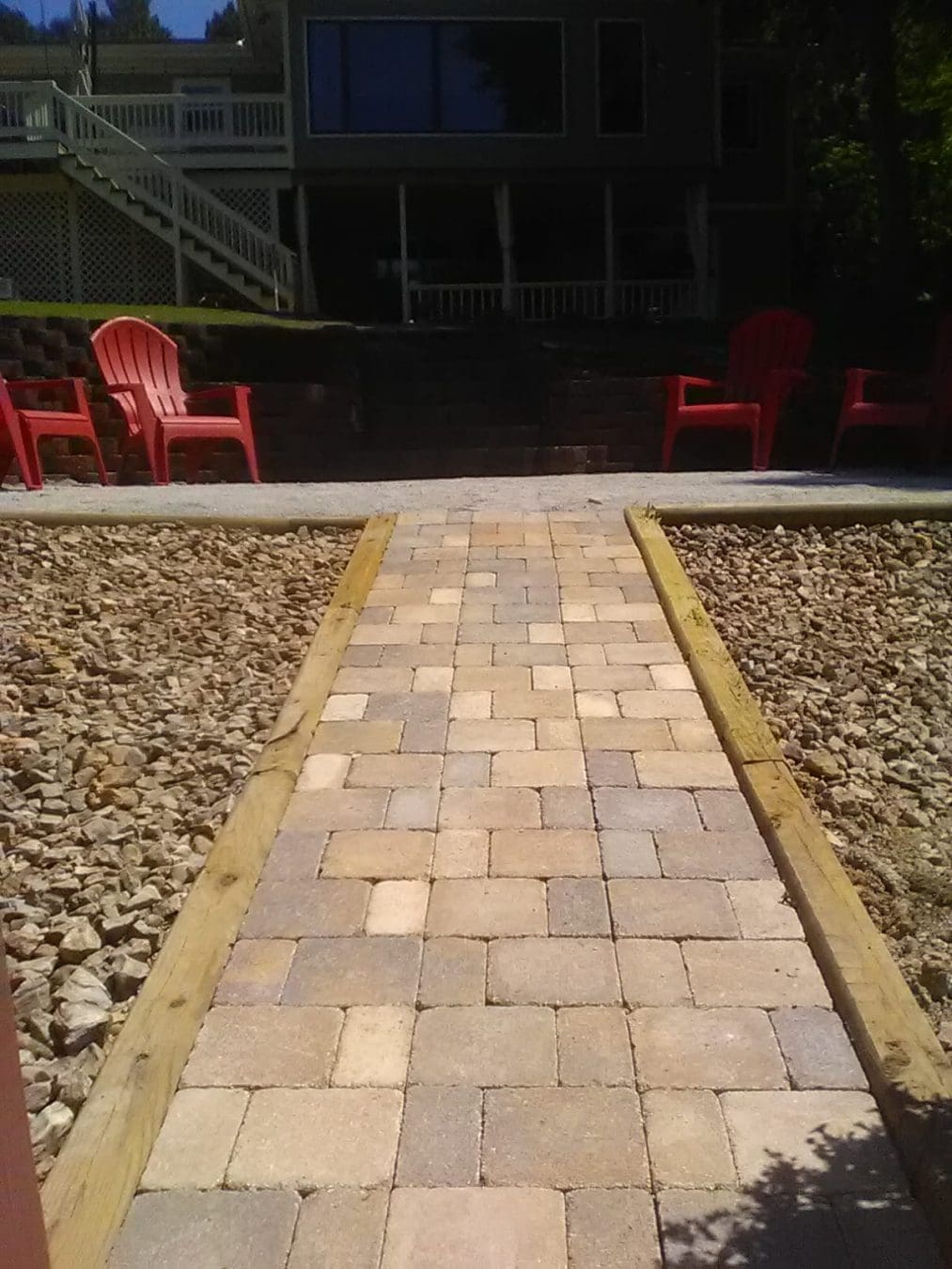 Landscape and Sod Installation
Sod installation and overseeding helped to complete the setting and give the yard a fresh new feel.