Cut Border Stone Edging and Hardscape
This customer's old metal edging was beginning to rust out in some places. This was causing some of the gravel yard to slip as well as affecting the growth of the grass in other areas. Cut stone border and some flagstone added more height and depth for the gravel to keep the grass area of the yard separate. Hardscape has many purposes from erosion control and maintenance as well as being aesthetically pleasing.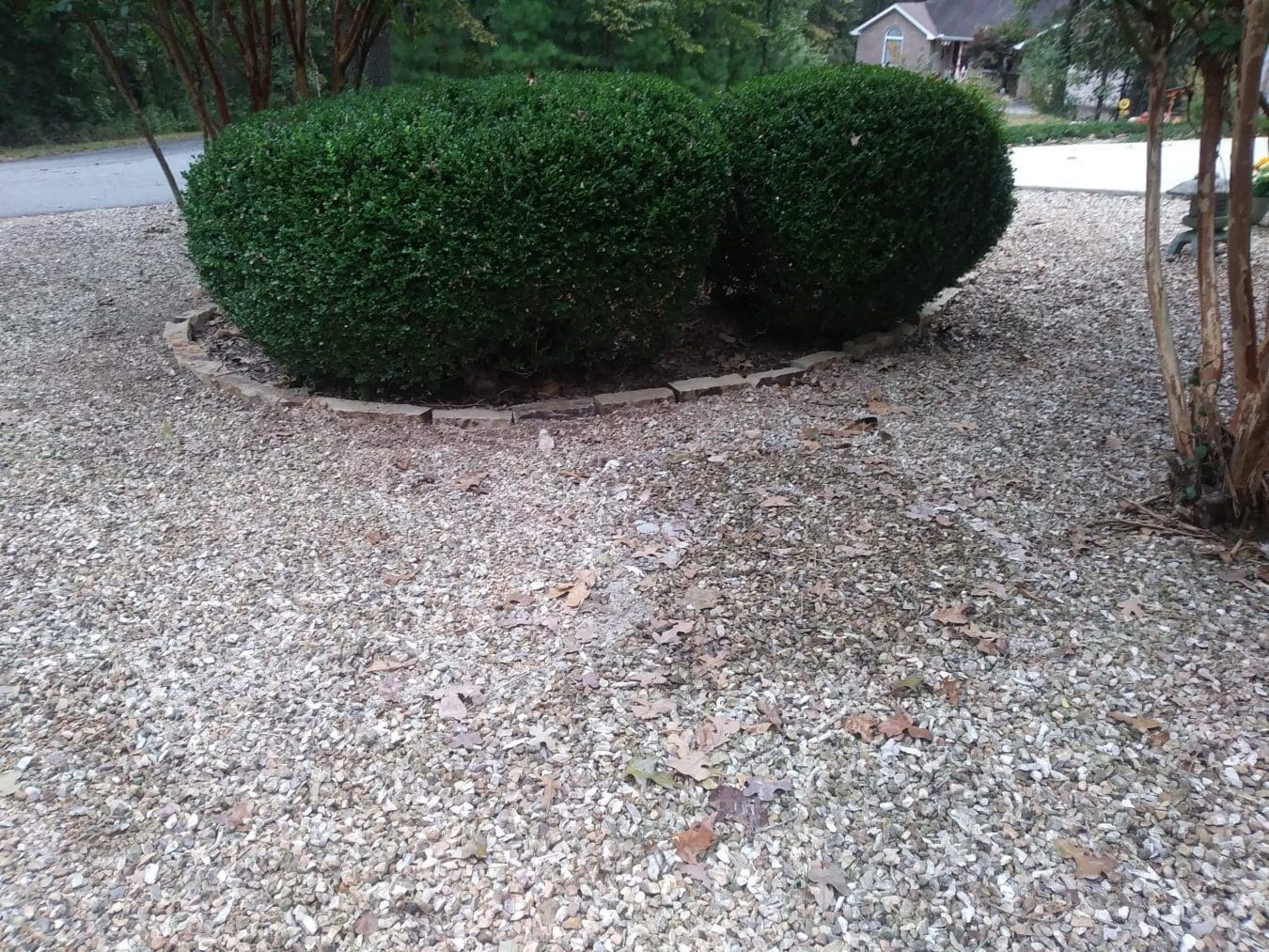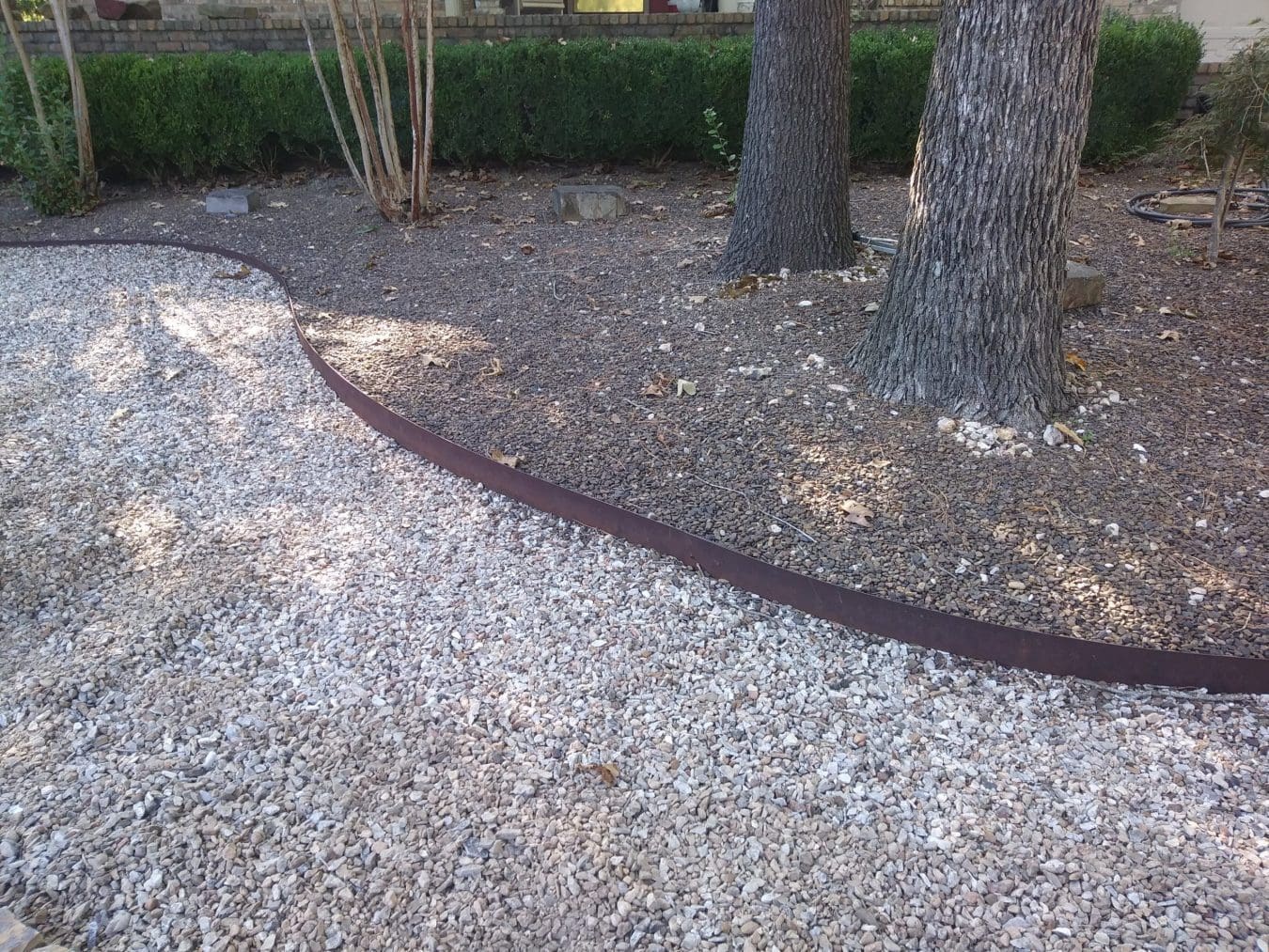 Changing the old tree rings to cut stone helped bring everything together and consistent.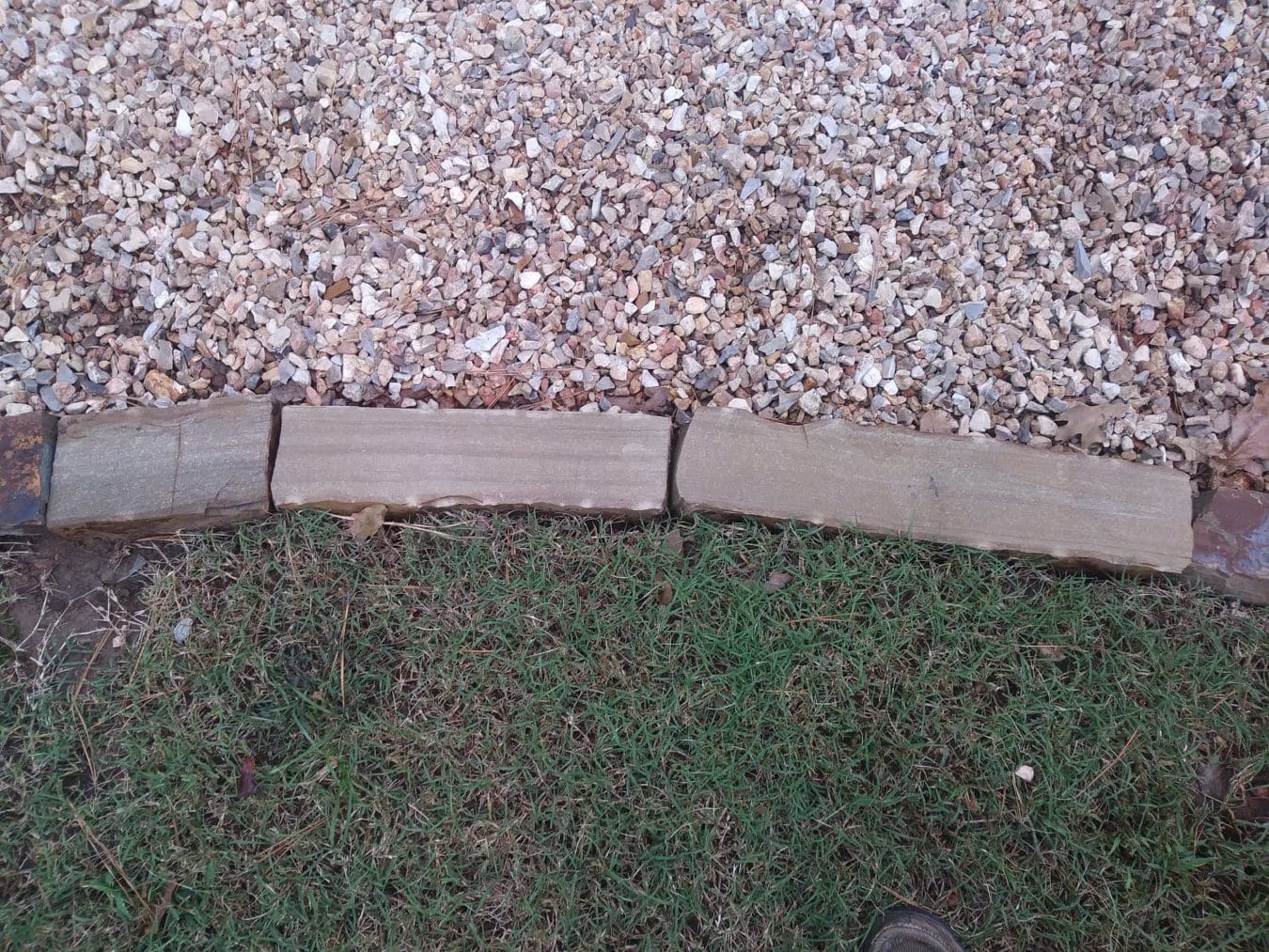 Hardscape
A section of flagstone was added for more definition while allowing a mower in without gravel in the wheels. It could also eventually be extended into a walkway.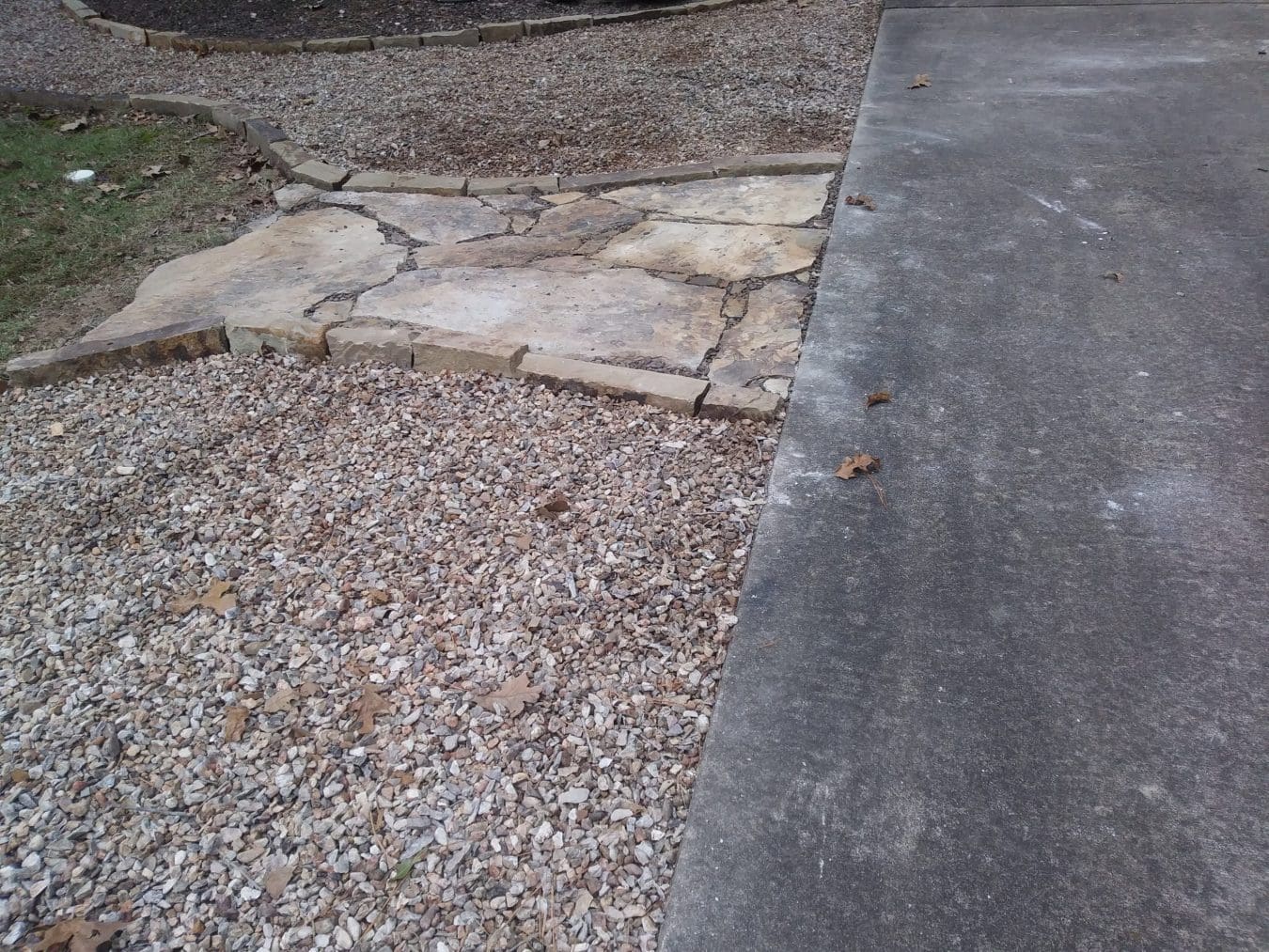 The durability of Border Stone Edging
The stone will never need to be replaced unless the customer wants to redo the yard entirely at some point. At which time the cut stone can always be re-purposed into a fire pit, walkway, or another hardscape project. We love using rock edging, it is a little more expensive than metal. However, the curb appeal and longevity certainly make up for the price. We will be replacing the neighbors old metal edging with stone this winter, keep an eye on our Instagram for those pictures.