2 J's & Sons are now offering Holiday Light Installation in the NWA area. We love to drive around a look at the wonderful lights during the holidays. In the past few years, it seems like fewer and fewer homes are putting them up. At 2 J's & Sons, we understand the hassle and lack of time most people have for this daunting task that helps make the holidays enjoyable and more festive. Especially here in NWA where we can't rely on the snow to help usher in a more festive spirit.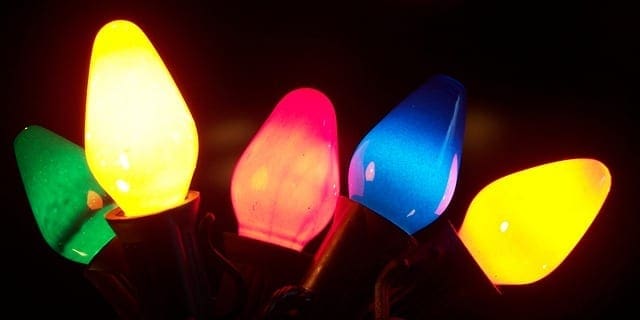 We want to help make the holidays easier for you, and more enjoyable for the kids and neighbors. So let us help take the stress out and do the hard work. Dragging out the ladder and untangling that mass of lights, all the while hoping the bulbs all still work. Our holiday light installation service helps you not have to worry about the ladder, or light nest so you can focus on the important part of the holidays family, friends, and holiday cheer.
Holiday Light Service
Use your own lights and decor or let us supply them for you.
We will also come back at any point if your lights are malfunctioning.
We will put them up and come back after the holiday to take them down.
If you already have lights of your own you can rely on us to pack them away neatly for next year.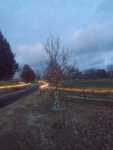 Let's make the holidays brighter by lighting up Northwest Arkansas and Southwest Missouri. Give 2 J's & Sons a call to talk about your holiday decorations, estimates are always FREE as long as you contact 2 J's directly instead of using a third-party service. It's easy just call or text 417-772-4181, or use the Contact form to send us an email. We look forward to making your holiday season brighter.