At 2 J's & Sons, we're your local experts in creating stunning outdoor living spaces that you'll love to gather friends and family in. Our fire pits and patio installations are designed to transform your backyard into a cozy and inviting retreat. If you're in Bella Vista, Bentonville, or Neosho, we're here to make your outdoor landscaping dreams a reality.
Why Choose One Of 2 J's & Sons Fire Pits and Patio Installations?
Local Expertise: We understand the unique landscapes and preferences of Bella Vista, Bentonville, and Neosho. Our team designs installations that perfectly complement your surroundings.
Quality Craftsmanship: We take pride in our work. Ensuring that every one of our fire pits and patio creations is built to last and withstand the test of time.
Custom Design: Your outdoor space should be a reflection of your style and needs. We work closely with you to design a custom fire pit and patio that suits your lifestyle. With choices like wood burning fire pits, natural gas or propane fire pits.
Benefits of a Fire Pit and Patio:
Year-Round Enjoyment: Extend the usability of your outdoor space throughout the year. From summer BBQs to cozy winter gatherings.
Increased Property Value: Well-designed outdoor spaces can significantly boost the value of your property.
Entertainment Hub: Your fire pit and patio are perfect for hosting family gatherings, parties, and special occasions.
2 J's & Sons Fire Pit and Patio Design Process:
Consultation: We start by understanding your vision and needs for your outdoor space.
Design: Our team creates a custom design that integrates seamlessly with your property.
Installation: We use the highest-quality materials to bring your vision to life.
Final Touches: We ensure the details are just right.
Fire Pit Design and Installation Price:
When it comes to fire pit installation, we pride ourselves on clear and competitive pricing. Our rates are designed to be budget-friendly while maintaining the highest quality. The cost of fire pit installation depends on various factors, such as the size of the project, the materials used, and the design intricacy. As a starting point, it's important to note that the base cost per pallet of native stone is $3000. It is possible to only use one pallet of stone to build a very nice custom fire pit. The guys over at Lawn Love have a much more in depth price guide.
We offer complimentary, no-obligation quotes so you can accurately gauge the investment required for your project. Our aim is to make the dream of having a beautiful fire pit in your backyard a reality for everyone in Bella Vista, Bentonville, and Neosho. Reach out to us to discuss your project specifics, and we'll provide you with a fair and transparent price quote and even match your budget if you need.
Enhance Your Outdoor Space:
Transforming your backyard with our fire pits installation service is easier than you think. Our expert team specializes in creating cozy fire pit areas that become the heart of your outdoor gatherings. Whether you're in Bella Vista, Bentonville, or Neosho, our fire pits installation is designed to bring warmth and comfort to your evenings. Make the most of your outdoor living with a beautiful fire pit, where memories are made and stories are shared.
Fire Pits Portfolio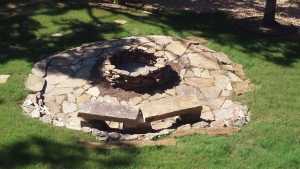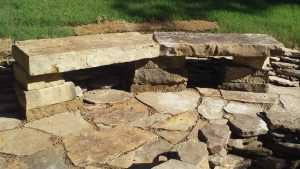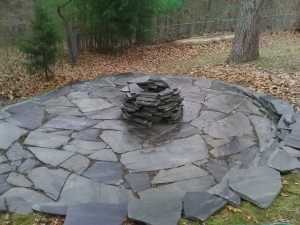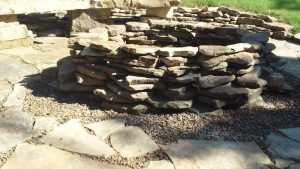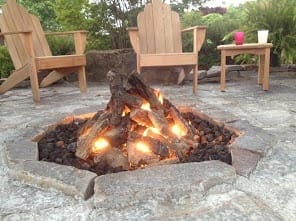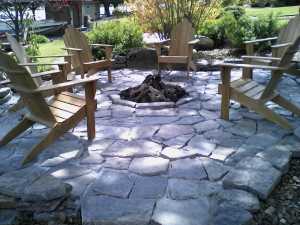 Get Started Today:
If you're ready to enhance your outdoor living experience with a beautiful fire pit and patio installation in Bella Vista, Bentonville, or Neosho, contact 2 J's & Sons. We offer a free consultation to get you started on your outdoor transformation journey.
Give us a call or send a text to talk about your next garden or landscape project
Fill out our online form to schedule an estimate