Now Hiring
2 J's & Sons will be hiring for several positions open at the beginning of the 2022 season. This year is already proving different from other years. We still have a lot of work for this early in the season and it doesn't seem to be slumping off anytime soon.
Hiring Landscape Labor and Mowers
For the pre-mowing season, we are in need of a couple of individuals to help with landscaping. These positions require hard physical labor and attention to detail.
Pay to start at $13 an hour $15 with good mowing and whipping skills. We will need new crew leads for the season this year, for both mowing and landscaping. We would prefer to promote someone, this means that entry-level employees have lots of room for advancement this year.
With room for advancement in just a couple of months now is a great time to apply. This is a wonderful opportunity to become certified in irrigation, turf maintenance, landscape design, and pest control. Yes, we do work all year round. The weather does occasionally prevent work but generally no more than when school would be canceled. With the exception of summer days with a very high heat index when laborers take off early.
Applicants, please have appropriate attire for the weather and safety toe boots. Please contact 417-772-4181 or fill out the Employment Application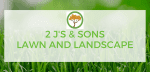 Now hiring Maintenance Labor, Landscape Labor, and Mowers
Previous verified experience with work in any of the categories listed below is positive. Again experience is preferred but by no means required for employment. We look forward to speaking with you about joining our family-oriented crew in the lawn and landscape industry.
2 mower positions
1 Landscape position
Always on the lookout for a good small engine mechanic
Welding experience a plus
stone mason's experience is a plus
Core Pesticide License, Ornamental, and Turf or Right of Way categories