Halloween is over and Thanksgiving is just around the corner. These are traditional markers for bringing in the harvest and other winter preparations. We are trying to check off our fall do lists, and thought we might share some of the things on them with you. Lawn care winterization may seem a bit daunting, especially if you're looking to have that lush green lawn come back even better next spring, here are some fall lawn care tips for your garden and lawn.
Fall Garden Tips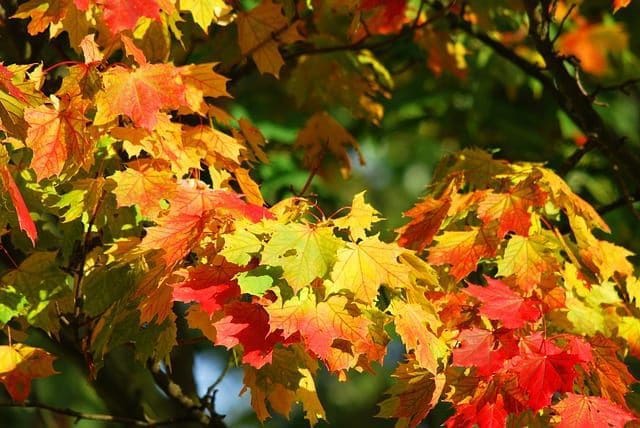 Cut Back Perennial Plants

Divide Perennials

Dig up, cover, and mulch cold-sensitive bulbs
Plant spring-blooming bulbs
Drain and store hoses
Re-pot and bring in houseplants that went outside for the summer
Fall Lawn Care Tips
Water
Soil Test

Top-Dress the lawn

Reseed bare spots
Fertilize

Winterize sprinkler and irrigation systems 

Winterize and properly store lawn equipment, like the mower, weed eater, and power washer.     
Fall is one of the best times to think about performing a soil test on your lawn to see if it needs to be fertilized and what nutrients it may be lacking. Then it's time to decide about aeration, topdressing low spots in an uneven yard, and seeding bare spots. After addressing low spots and aeration and seed it's on to the fertilizer. Fall is a great time for a high nitrogen lawn fertilizer application. After aeration is the best time because the fertilizer can penetrate more deeply into the grass root system and provide nourishment through the winter.
It's also important to keep watering regularly. A lot of times watering gets forgotten as the days get cooler. If rainfall is down during the fall the grass needs to be watered. Fall lawn water helps keep roots deep for the cold days ahead.
Keep mowing, mulching is even better it turns the fallen leaves into food for the grass. It's also an excellent time to check your mower deck height and move it up a notch. Three inches is a good height for grass through the winter. The longer grass blades will help protect the root system from frost and cold.
Other Fall Tips
Fall comes with so many things to prepare us for winter it's a good thing there is a whole season for it. Some of the really important things go in inside the house. Or will help keep the house warmer when it does get cold (eventually). This list is probably even more important than the fall lawn care list these are things that need to be done for safety reasons.
Fall Safety Tips
Clean the gas furnace, and check for gas leaks

Cut firewood

Check Fire Alarm
Check Carbon Monoxide Alarm

Check doors and windows for cracks. Silicone or add weather stripping if needed

Spray for spiders
That's most of our winter prep list. I am sure I forgot something, but it's a start anyway. Hopefully, it helped you remember something you may have forgotten.