If you're dreaming of a backyard wedding, 2 J's & Sons Lawn and Landscape is here to help. We specialize in transforming backyards into stunning wedding venues, or any other venue you may be hosting in the future. 2 J's & Sons offers a wide range of services to meet all your outdoor entertaining needs including a wedding backyard makeover.
2 J's & Sons Lawn and Landscape: Backyard Wedding Makeover
Here are just a few of the benefits of having a backyard wedding:
It's more affordable than a traditional wedding venue.
It's more intimate and personal.
You can have more control over the details of your wedding.
It's a great way to create lasting memories with your loved ones.
Cement Pavers For The Aisle
This great Bella Vista yard boasts a wonderful lake view. It also makes a wonderful place to host a summer wedding, or in this case two. First, it needs a little landscaping makeover and some hardscape added. Here's a backyard that 2 J's & Sons landscaped in a hurry for a wedding backyard makeover.
We moved flowerbeds, built a couple of new ones. Added steps for better access to the lakefront, and a cute paver walkway to connect the house and steps together. The new hardscape paver walkway will serve as an aisle later this summer.
Hardscape retaining walls and channel drains were added for erosion control. As an added bonus the retaining walls give the yard more texture and will make additional seating for guests. The wall will also allow for plenty of space for potted plants to add bursts of color. All of the guests attending will have a level place to converge and sit for the celebrations and other outdoor entertainment.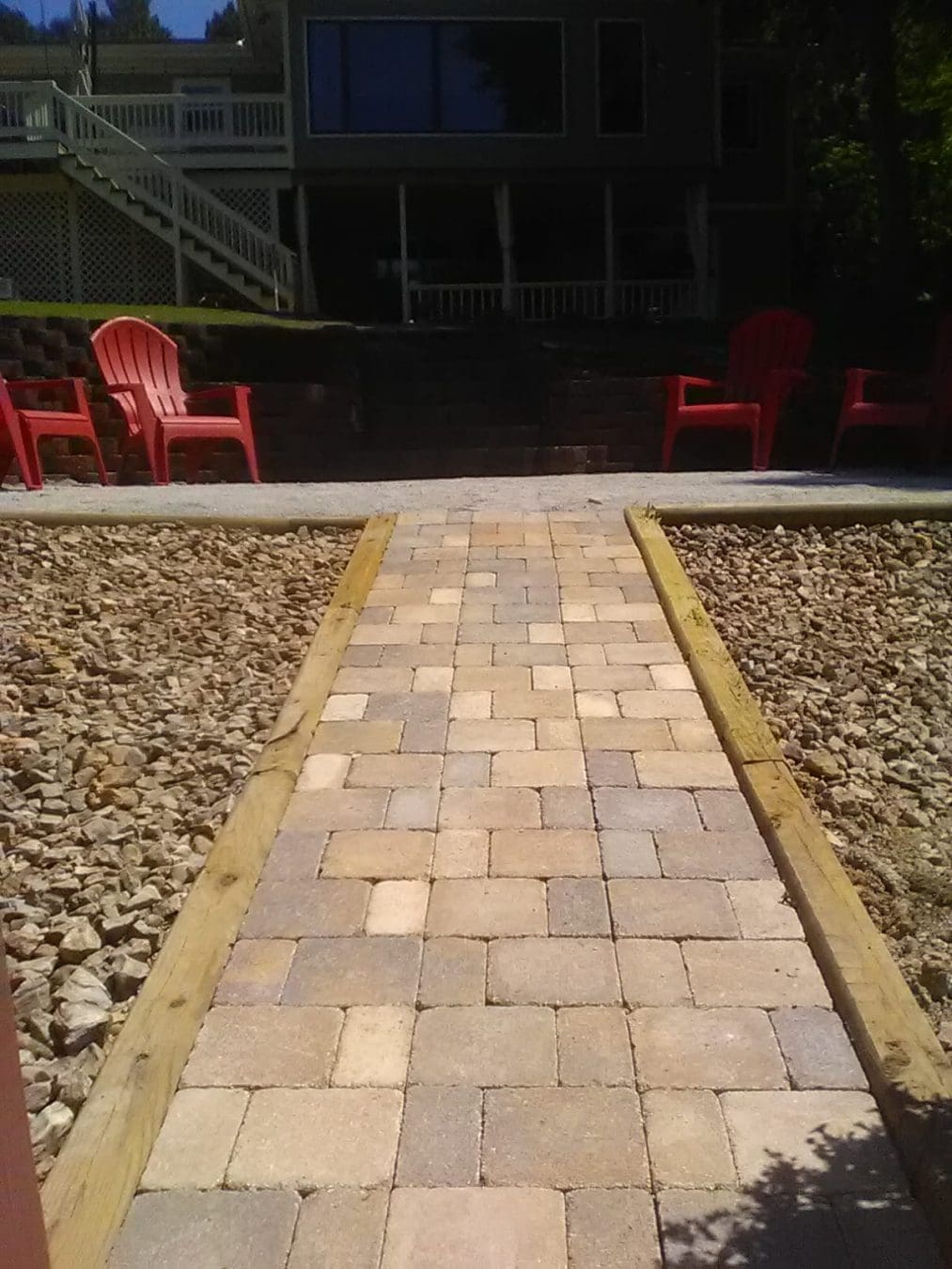 Landscape and Sod Installation
Sod installation and overseeding helped to complete the setting and give the yard a fresh new feel by getting ride of some of the lawns bare patchy spots.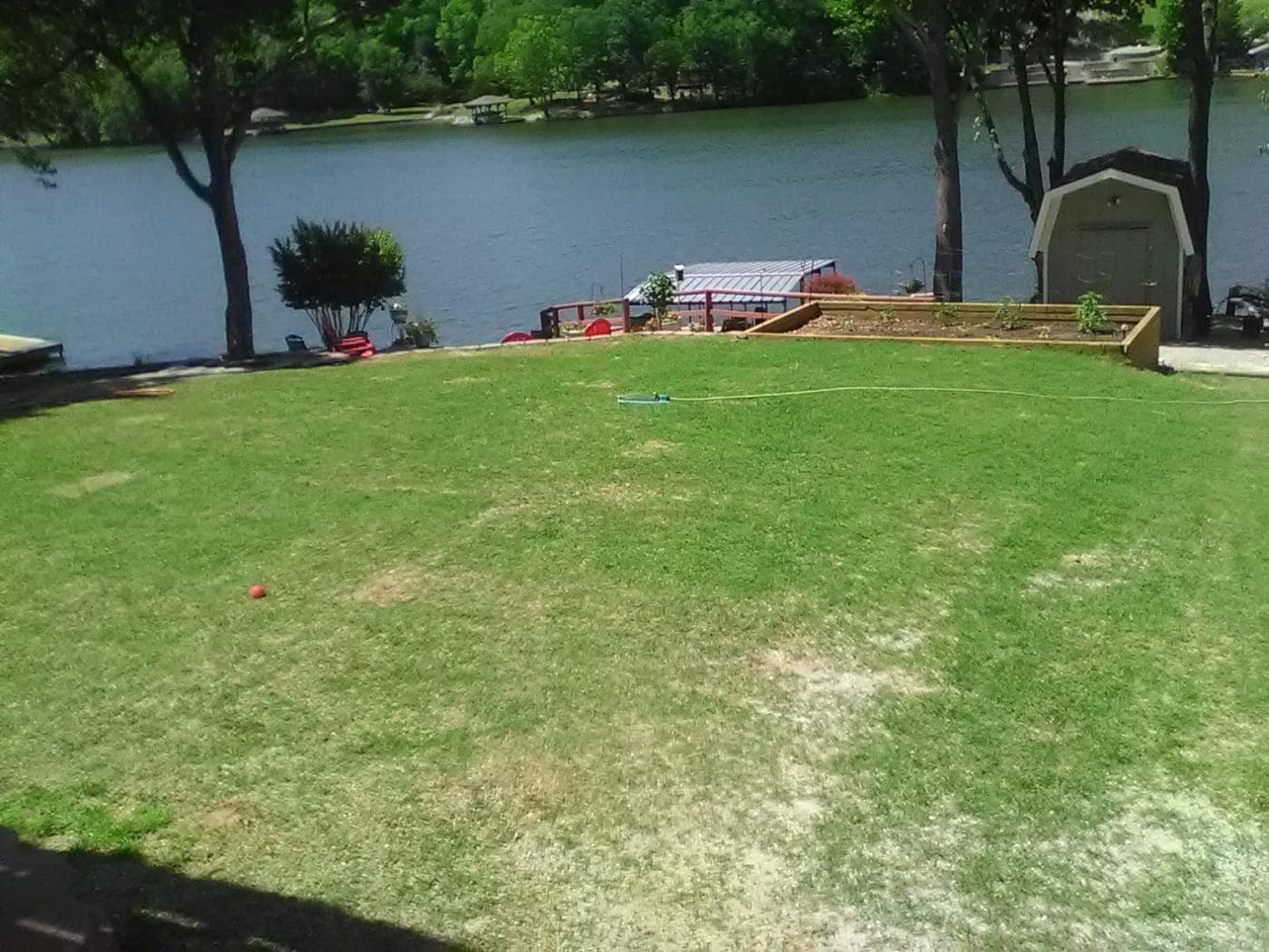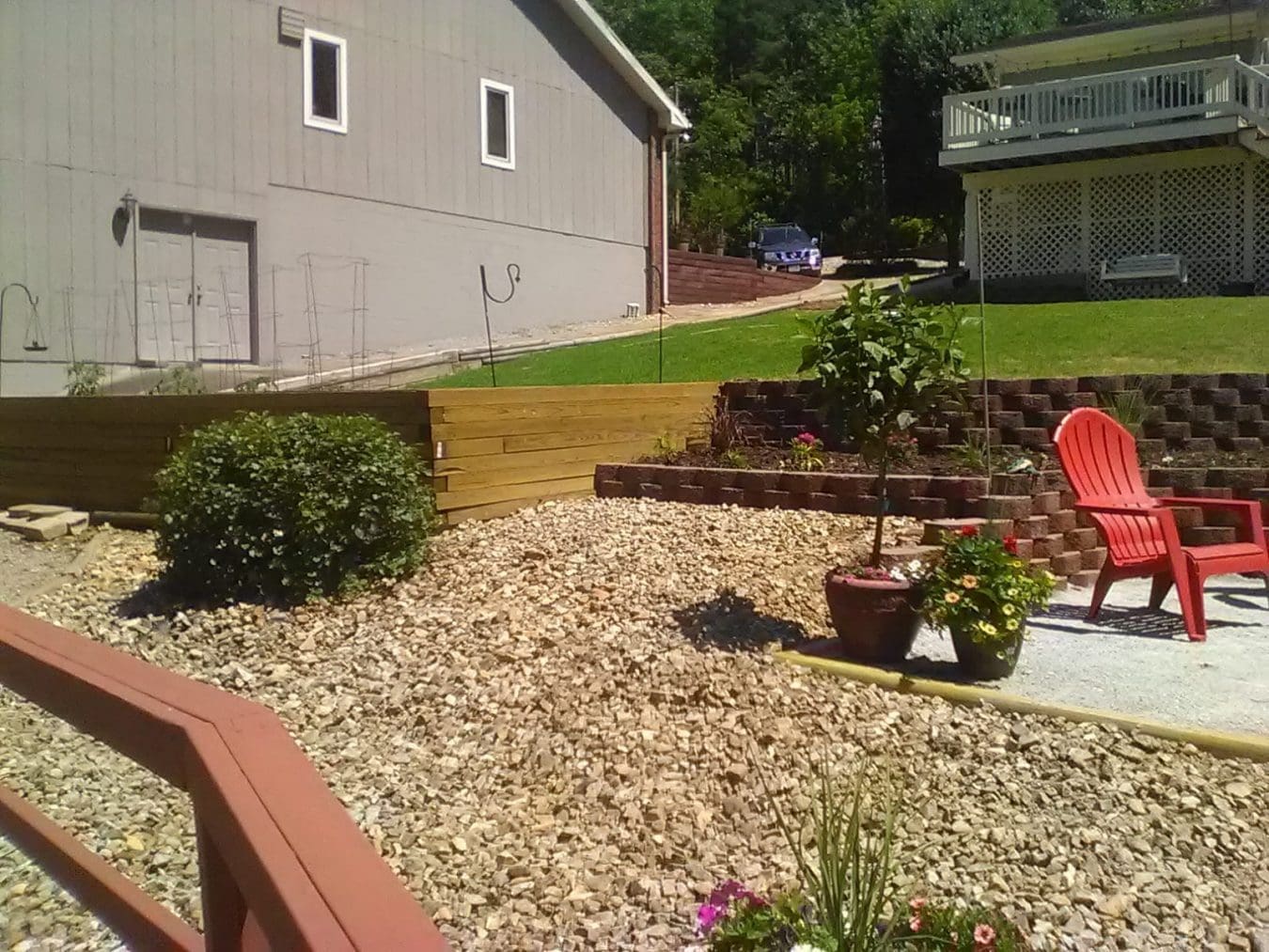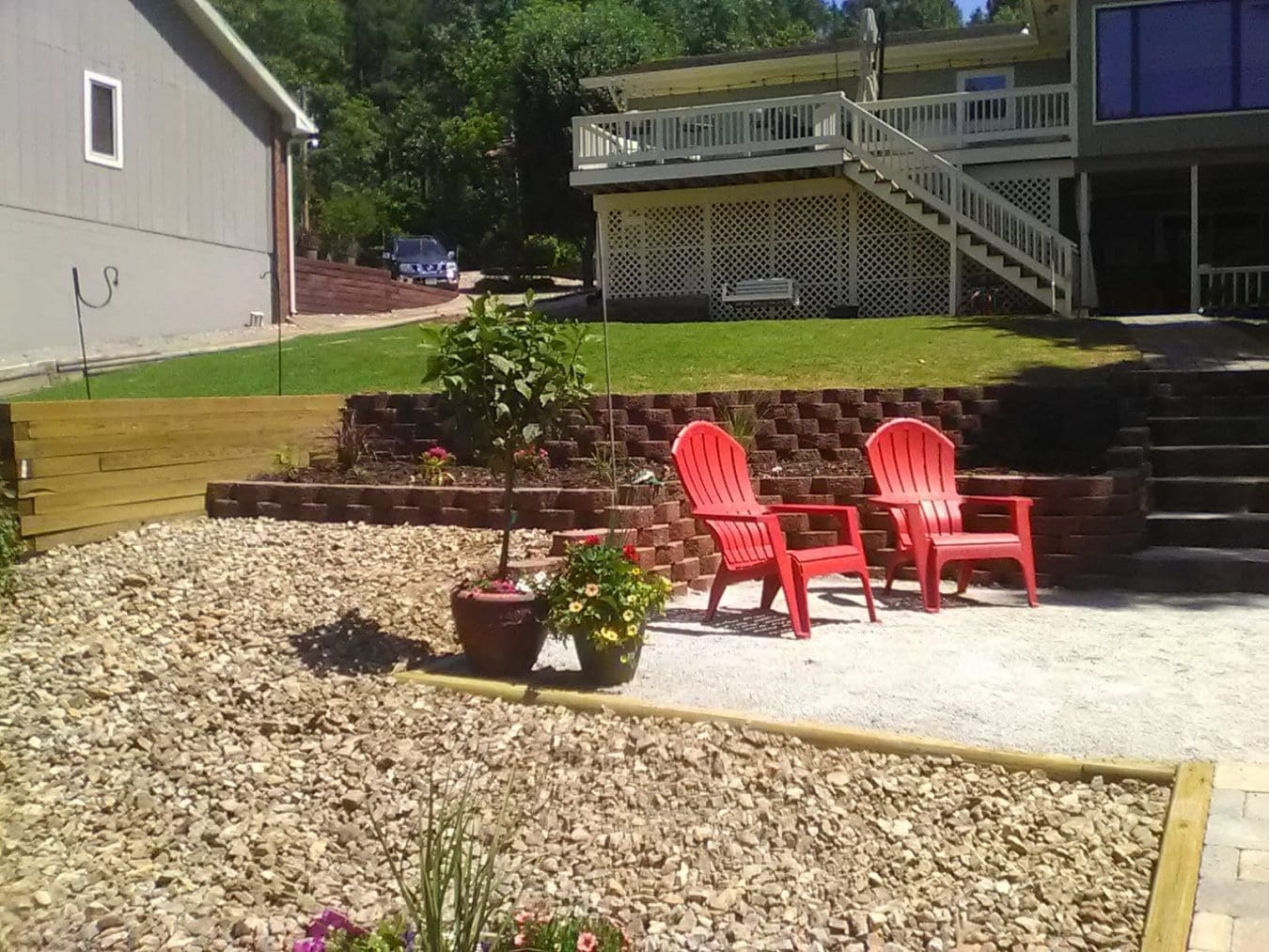 Landscaping For A Backyard Wedding
Having a backyard wedding can be a beautiful and intimate experience, but it requires careful planning and preparation. One of the most important aspects is the landscaping of your backyard. To create the perfect wedding venue, you should consider adding features like a gazebo, pergola, or arbor to provide a focal point for your ceremony. You can also incorporate flowers, plants, and trees to create a natural and romantic ambiance. The wedding aisle is probably the most important piece. With a well-planned and beautifully landscaped backyard, your wedding will be an unforgettable experience with an area full of memories for the future.
If you're dreaming of a backyard wedding, 2 J's & Sons Lawn and Landscape is here to help. We offer a wide range of services to transform your backyard into a stunning wedding venue. Contact us today to schedule a consultation and learn more about how we can help you create the perfect wedding day.
Give us a call or send a text to talk about your next garden or landscape project
Fill out our online form to schedule an estimate